I don't do this lightly. I've been struggling with this for days. But I have a voice, and a platform, and I think it's important to use it to speak out when there's an issue important to the quilting community and to me.
For those who are reading this:
The work that I do as part of LoveBug Studios, and that I try never to forget, is to create a supportive environment for learning, sharing, and making.
The larger part of my business, while very serious to me, is someone else's hobby, recreation, or escape. No matter what is happening around us, I want people to be able to come here and know they will always find help, a smile, and a listening ear.
However, in creating this happy place for everyone else, I often have to sacrifice my own needs, and over time that takes a toll. I have tried in vain to talk this out with mentors and friends, breathe it in through meditation, sleep it off with copious naps, write it down with pages of prose, and eat it up with pints of ice cream. It's not working, y'all.
Dealing with Subtle Racism and Its Effects
I think what's making this such a challenge to deal with is the deafening silence from Craft Industry Alliance in regards to this issue for 5 days, which creates a kind of invisibility – not just for myself, but for other people of color. (I will note that after my friend Sam published her post, The Subtle Racism that's Destroying the Quilt Industry, a full five days after the incident, they have finally acknowledged the issue, but still only accept that they "could have" rather than "did" play a role. It's a non-apology, and only visible in the private member group, but they did eventually say something.)
I've had to ask myself, "Did that really happen?" Did I see what I think I saw? Did I hear that correctly? This happens to me so many times – even just in the last year – that I don't even recognize it happening most of the time. And that creates another kind of invisibility.
But events in this past 5 weeks have rocked my foundation more than usual, and I am finding my tolerance for putting up with other people's biased attitudes and behaviors is running near empty. I have started thinking more about the impact my tolerance and silence has on others. If I allow it to happen to me, it continues to happen to other people.
Many people believe racism is over; that gone are the days of oppression and believing Black people inferior to whites; that when Jim Crow laws were done away with that so, too, were all the hate and biases and mistreatment.
Racism did not go away, it just got subtler and more insidious.
If you need to stay in your happy place, you should probably stop reading now. But for everyone else, I invite you to keep reading, and as you do so, please think about the ways in which you might be supporting racial bias in your communities, businesses, and personal interactions.
But I'm Not a Racist…
Well, I don't generally go around calling people racist; it's inflammatory and unnecessary. People take this word "racist" so personally, but as a Black woman walking this planet, I have come to know racism not as a person, but as a set of behaviors, processes, and rules that govern our society. It's not about "being" a racist, but in behaving in ways that support the infrastructure that maintains it.
Part of the reason it's so hard to finally root out racism is that people are in such a state of denial about their own biases that they outright REFUSE to do any real introspection about it.
Being "racist" isn't about hating Black people, so you can't undo it by having a Black friend, relative, or hiring a Black employee. Being "racist" isn't about telling someone the slaves had it good and really enjoyed their work (true story!) or hanging up signs that say "Whites Only." You don't have to go out burning crosses to support racism.
All racism needs is silence, sprinkled with ignorance, flavored with stereotypes and a pinch of white supremacy. To understand the ways in which you might be complicit, you might need to read up a little on implicit bias.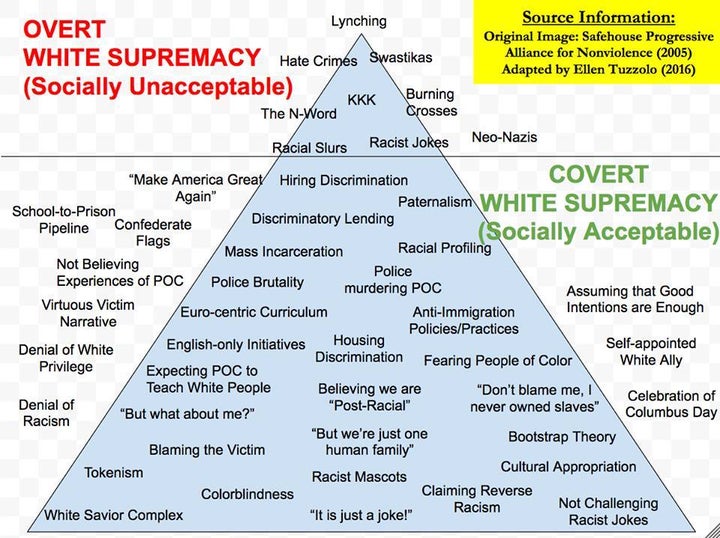 Therefore, the goal here is not simply to just "not be racist" but to act in ways that minimize, eliminate, or neutralize racism and racial bias. It requires action, not magical thinking.
So Why Bring Race Into It?
I'm a Black woman living in America. As soon as America eliminates racial bias in its institutions, systems, and laws, I will stop bringing up race. Promise.
So What Does This Have to Do With the Craft Industry Alliance?
Simply put, over the last couple of weeks I have made attempts to ask CIA to hold itself accountable to be fair in its dealings, clear in its policies, and consistent with its values. What I have been met with is weak non-apology apologies, unmet promises, and straight-out censoring from its leader.
I'd been a member of this organization for four years, and had been a vocal, contributing member of the Facebook group for most of that time. I'm actually in several Facebook and industry groups that support business owners, techies, and creatives. My longest-running business (LoveBug Studios) has been operating for 14 years, but I'm also a serial entrepreneur, having started several other businesses in that time, a couple of which are currently operating.
I've also spent the better part of two decades working in Fortune 100 companies in a variety of roles, where I've worked in IT, marketing, contract management, sourcing, finance, communications, and strategy. I hold a bachelor's and a master's degree in engineering. I read copyright law cases and judicial opinions for fun.
I say all this to just emphasize that I have a certain level of expertise in many disciplines, and I have been able to apply that knowledge to help business owners in the quilting industry advance their own knowledge and businesses. I do this (mostly) for free, on my own time, and as often as I can.
Over the years, I have encountered some racially biased statements and actions*** in this industry from many people, but I've usually handled them behind-the-scenes, professionally, and quietly. After pointing them out, there's usually an apology and some vague promise to "do better" by the people involved.
*** yes, I have receipts. No, I'm not going to detail them here.
Well, I don't see that "do better" happening, and I don't think I should continue to support organizations with my time, energy, expertise, and dollars when there's no real accountability or effort to change. I will not remain a member of CIA when it is not an environment conducive to the support of all its members.
The Last Straw
In the incident last Thursday, it started out with a member asking for help around an intellectual property/contract issue. Admittedly, she said at the start of her post that she "needed to vent", but the end of her post was a series of questions about whether there was any recourse to do anything about recovering those rights.
Well, vent if you want, but if you have an IP question, I'm going to try to answer it. I'm not an attorney so of course I don't give legal advice (and even if I were, I couldn't dispense legal advice in a FB group), but I try to explain in layman's terms various clauses and what to look for.
My advice to this person was to lay out and address each of her questions point by point, and this is the response I posted:
After posting that response, the entire thread disappeared from the group.
Now, we can argue all day long about whether what I said was mean-spirited, professional, curt, helpful, or whatever adjectives you want to use, and a lot of that is going to depend upon how you choose to read it.
What voice are you hearing? What tone are you applying? If this were a close friend responding to you, how would you react? If it were a stranger? What if that stranger were a man? A woman? A Black man? Me?
And as you read it, are you yourself happy, sad, distracted, depressed? Angry? Giggly? Exasperated?
All of those things have an impact on how we absorb words. In terms of how I felt when writing this response? Determined only to convey the legal issue in a concise, clear, and professional manner. I did not have the contract in question, so I mentioned the nature of the contract language to look for rather than quoting the clauses that addressed the IP.
Response to the Disappearing Post
I didn't know why the post got deleted, but it's one of the things that happens often in these groups. I remember a post (different group, still quilting-related) where dozens of us had been having a really great dialogue, lots of great advice and differing opinions, and the person who posted the original idea decided they didn't like the direction the conversation took so POOF! Gone.
When it happens, it can have a dampening effect on future contributions, so I posted in the CIA group asking if we could be more considerate about deleting conversations once you've gotten what you need, because that information could be valuable to other people.
What I got in return from Abby Glassenberg – who owns the CIA organization as a for-profit business – was that my "tone" made the original poster feel badly and that people should be able to post "without fear of being scolded or shamed." I was also told that "Extra kindness is often required."
Then the original person who posted chimed up and said originally she wasn't going to reply to me because "if you can't say something nice don't say anything at all".
She then said she "didn't ask for attacks" and concluded with "don't take things personal [sic] or feel a need to create" the post that I did, and that doing so is "what tears communities apart."
While my intent was not to cause hurt feelings, it looks like I did, and so I apologized. The group moderator then closed comments on the post, preventing me or anyone else from commenting further.
But why all this "personal" feeling and emotion in response to something I wrote? Why tell me in particular to change my tone and not take things personally, but it's totally okay to respond to me in a way that clearly shows what I wrote was taken personally and interpreted in an unkind way? Why imply that it's my contribution tearing apart the community? And why shut down a conversation that did not violate any rules (which Abby herself said they did not do?)
So what do we take away from this?
On the surface, it's a misunderstanding that could have been easily resolved. The original poster could have written me privately about her hurt feelings, and I could have apologized and cleared up the misunderstanding. That's all fine and is easily sorted between two people.
Instead, what happened is that the owner of this group decided that I had a "tone" that needed to change, and a voice that no longer needed hearing. And I have to say, at THIS moment, in THIS time, when Black people can't go for a run, walk their dog, shop, nap, sleep, loiter, protest, drive, bird watch, run a lemonade stand, work out, get coffee, and any and all nature of items under the sun, now it's not even enough to be clear and professional in one's reply to a query? I have to watch my "tone" too? And if I don't say what someone wants they way they want to hear it, then I risk getting my comments deleted and my posts shut down?
How do I know that this has some sort of bias attached to it? While I can't know anyone's deepest motivations for sure, I do know that "tone" is one of those words used as a microaggression (often used against Black women in particular) to convey disapproval with the way they speak, in an attempt to assert control and dominance over that person. I'm not saying people do this purposely and consciously, but more out of habit and disregard for others' autonomy. And just in case you think this whole microaggression thing is made up, this is a real thing people study and do research about and gain PhDs to understand.
For another, I know that Abby was asked by a (white female) friend whether she would have been shut down the same way, and Abby said no, she wouldn't have to because my friend doesn't "talk to people that way." Well, talk to people in what way, exactly? You've read my response, you read it the way you wanted to read it… and how you choose to read it will confirm however you choose to see me.
If you think of me as a consummate professional, you may see a straight-forward reply to a question. If you think of me as an officious bully, then that is how you might form your opinion too. There are many interpretations for why the original poster might have felt a certain way (and that's why I apologized and meant it) but why would the leader of an organization feel compelled to dress me down in public over my "tone"?
Who else is reading that and getting the message that they are not welcome to speak unless they can properly convey "tone" in a written FB post? One of my replies, before my post was shut down, was to ask for the same consideration – that if kindness is required somehow in post responses, then people should also read them as though they are kindly meant.
I still did leave, though, and I've canceled my membership. Not so much over this incident on its own, but due to this and everything else I have experienced as a member of that group and in this industry as a whole. I just don't have the energy anymore to devote to people and causes that haven't yet learned that a supportive environment for everyone means supporting the ones whose "tone" you don't like too.
Is it racism? Is it racial? Is it gender-based? Is it personal? I can't answer that. But I also don't have to know, truly. All I have to know is that my time is better spent elsewhere, and I do hope that the CIA and its owner figures out how to act in a way that is consistent with their professed values.
I will continue to work on ways that I can support business owners and my other clients & students – just not through that avenue. Thank you for your support, for your trust, and your attention. Onward!
Update: On Apologies
Many people have asked whether I was offered a personal apology from Abby, and I want to clear up any misunderstandings around that.
She did offer a private apology to me, and sent it on Friday evening; she initially requested a phone call with me, and I was not in a space to do that, so I explained my perspective via email and she apologized.
Her message focused largely on the loss to the organization, rather than the hurt that was caused. She's sorry for losing me as a member; not sorry for hurting me personally and behaving in a racist manner.
However, I was actually not concerned about receiving a personal apology. The thing about apologies is that they don't undo what was done, and they do not matter unless they acknowledge the harm done. Apologies don't always heal, and they aren't always accepted.
Besides, the silencing took place in the group, and it should have been a discussion in a transparent way, in the group, so that everyone had a chance to see that apology in action and the group could discuss how to move forward – what policies to adopt, how to handle conflict, how to apply those rules to future interactions, etc. Instead, nothing. Not even a word that we'd exchanged messages.
There was nothing on Friday, Saturday, Sunday, Monday. So it seemed to me that the apology, even if somewhat flawed, was not sincerely meant, because while it happened to me personally, the impact was felt in and by the group, and that's where the change needs to happen.
Since then, Abby has apologized here on this post, and I thanked her for doing that; but she did not post anything to the CIA group until Sam Hunter's blog post was published, and she didn't address it more widely until after this post came out. And again, once this post hit Instagram, her apology on that platform followed after (hidden behind a picture of a hedge.)
As the apology has moved around to various places, I see it morphing in response to criticism, until the final version looks pretty well-polished by a PR firm. Personally, I think it focuses too much on my credentials and how smart I am; it shouldn't matter that I'm smart – no one should be treated that way.
So again, it just goes back to the sincerity, if there is apology with no healing action to follow – is it damage control & reputation management, or is it a sincere commitment to do better? Time will tell. Right now, I am unconvinced, but let others take care of that. I honestly have better things to do than follow her progress. That is for her organization to do.